Cadw Sŵn is Colin's revolutionary Welsh course which uses stories and music to ease and speed the process. It consists of a course book with 20 stories, together with audio files and language notes. It's available
to buy from our website in the UK
, or from Amazon wherever you live.
Take a listen to the audio below, and see how we lay out our stories. The text below shows only a short part of the very first story – imagine how much you'll learn as you work your way through all 20!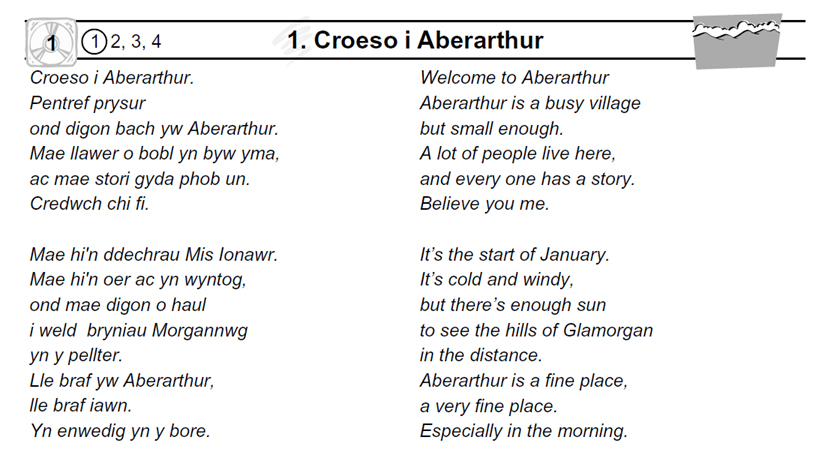 Click here to buy now from our website in the UK or search for Cadw Swn in your country's Amazon store.